Altna Inc is the first in the trading room industry to offer exactly what traders want on platform built only for trading and not for gaming.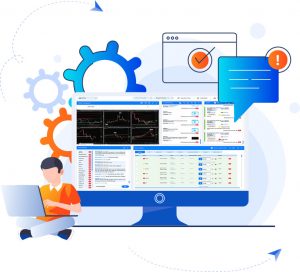 Top 3 ways that the Altna Trading room is a better choice than Discord
   1. If you're a trader, you want a trading room that is made for trading, not gaming. Discord is made for gamers, and does not have the unique features real traders are looking for. With Altna, you can find everything you need to keep your followers happy and educated.
 2. The Altna Trading Room is a private chat room that you can keep to yourself and work with other traders in your group. The Altna Trading Room also has a whitelabeled layout. You can make your own themes or brand it to make your trading room stand out from the rest of the platform. Altna Inc. has developed their social trading platform, by making sure it's secure and backed up with tons of features and functionalities. They've also been focusing on security which means that only people who have an account will be able to see your trades and chats in your room.
 3. If you're looking for a customized room with different chat options and different trading tools, then the Altna Trading Room is the right choice for you. You'll be able to choose your own chatroom name, set your own avatar and customize it to your liking. You'll also be able to set up different alerts, indicators all in real time.
If you are looking for a customized experience without all the craziness of a gaming platform, then consider investing in this new innovative idea today!